Educational settings today require teachers and leaders to focus on teaching, leading and learning in a VUCA (Volatile, Unpredictable, Complex and Ambiguous) World. Educators and leaders who understand how and why humans behave can enhance a quality learning environment that caters for the unique needs of students, teachers, administrators, support staff, parents, and carers in their community.
The Basic Intensive Training is the first step in understanding, practising and internalising this internationally recognised internal psychological model. It prioritises the well-being of staff, providing learning and insight into looking after self in all aspects of life; both personally and professionally.
Core content and themes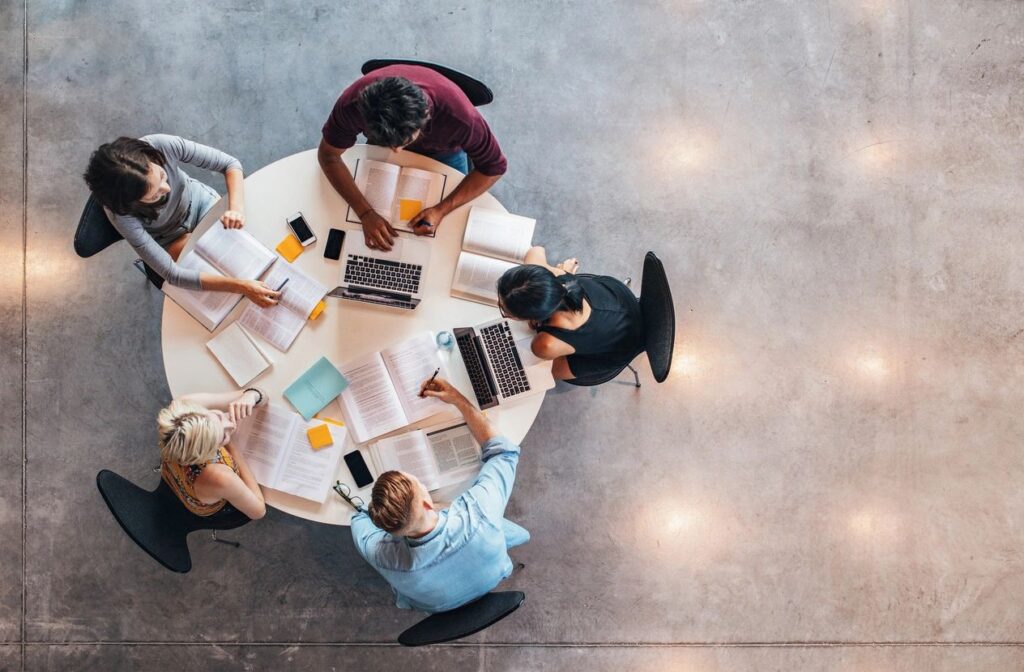 Basic Intensive Training content includes:
Choice Theory – understanding human behaviour
Reality Therapy- questioning / coaching for positive outcomes
Effective Lead Management
Questioning for Responsibility
Understanding the Conflict Cycle
Developing Quality Relationships
Self-Evaluation of Learning
Supporting personal wellness
Time will be given to discussion and supported development of understanding the psychology of Choice Theory; Reality Therapy conversations; and Lead Management principles as well as understanding the connections and relevance to 21st century neuroscientific discovery.
CHOICE THEORY explains why (and to a great extent how) people behave. All of our behaviour is purposeful, and the purpose is always to attempt to satisfy the basic biological and psychological needs of survival, love and belonging, power, freedom and fun. The theory is called Choice Theory because all behaviour is our best attempt, in the moment, to manage ourselves in order to satisfy one or more of these basic needs. The only behaviour a person has any control over is their own. One person cannot 'make' another person do anything that person chooses not to do. Choice Theory provides the reason why authoritarian management does not, and will not, result in long term behaviour change.
Choice Theory is the opposite to Stimulus-Response Theory. Choice Theory states that all behaviour is internally motivated and chosen. From a stimulus-response perspective behaviour is caused by someone or something outside the individual.
REALITY THERAPY is a method of interviewing or coaching based on Choice Theory to help individuals gain more effective control over their own lives and support movement towards positive solutions. This approach has proven valuable in education, parenting, leadership, and management; it lends itself to any situation where people need to learn how to satisfy their needs in responsible ways.
Reality Therapy is based on the belief that we all choose what we do with our lives and that we are responsible for the choices. Responsibility is defined as learning to choose behaviours that satisfy our needs and, at the same time, do not deprive others of a chance to do the same.
LEAD MANAGEMENT focuses on management of change utilising many of the principles outlined by W. Edwards Deming.  Central to the development of quality leadership is effective relationships and principles that support a culture of motivation, capacity building and autonomy. 
Delivery
Face to Face
This is a 4 day NESA registered course (8:30am – 4:30pm)
Total 27 hours, Priority Area: Student/Child Mental health
Group size is up to 16 participants.
---
Participant feedback
"Jodie delivered a comprehensive training session where we were able to grasp the concepts of the training. She was inspiring and motivational, especially with her real-life experiences. This was the best training I have had since working at the DoE".

Deputy Principal, Holroyd HS
"Jodie was extremely responsive to the group needs and geared discussion to what worked best for us, creating and maintaining a safe learning environment." 

Teacher, Holroyd HS 
"Jodie lives what she teaches! It was extremely evident that she genuinely knew the content, believed what she was teaching and modelled it day to day. She also has a very calm and approachable demeanour. Her presentation was engaging and 'real'."

Teacher, Wingham HS
"Unbelievable knowledge of content. Great, varied activities in a safe learning environment." 

Teacher, North Haven PS
"I was first introduced to Jodie and Choice Theory at a 1 day Introduction to Choice Theory Professional Development day in early 2023 with my school. As a teacher, behaviour management is always at the forefront of my mind and new ideas and strategies are always of interest to me, especially in the current climate we as educators find ourselves. From the first session I was completely hooked. The ideas and strategies presented at this day challenged my thinking around behaviour, engagement and teaching practise in a way that it hadn't been in probably a decade. I was very excited when my principal stated that our whole staff would be attending Basic Intensive Training."

Sara Aylett, Assistant Principal, Mitchells Island Public School